General
Read in good company with the CEL reading club
08/10/2021
More than fifty people belong to the online reading group, an interdisciplinary forum open to all UOC staff. Would you like to join?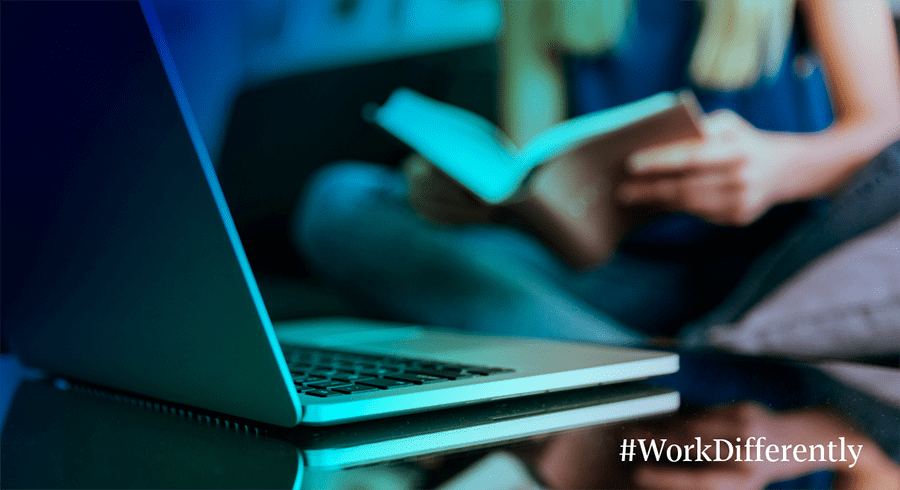 The aims of this initiative, launched by the Faculty of Computer Science, Multimedia and Telecommunications in collaboration with the New Projects team, are to provide novel forms of interaction within the New Way of Working framework and to promote group reading. "We hope CEL will also help us recover some of the close contact we've missed in the last year. The UOC is moving towards a New Way of Working, and what better way to achieve this than by reading in good company?" say the organizers. "It's a project that we're starting with great enthusiasm and that should allow us to share one of our great pleasures in life, reading."
How does the book club work?
CEL uses a hybrid, asynchronous and synchronous format with different lines of discussion taking place over a month, focusing on a literary work previously agreed on by the participants registered in Google Groups in the last week of the month.
The first part takes place during the first three weeks of each month using an asynchronous communication tool. The synchronous phase, which takes place on the last Thursday of each month, is carried out using a video conferencing tool (such as Google Meet). But the organizers do not rule out the possibility of sometimes holding the synchronous phase in blended format in order to facilitate face-to-face and online participation.
On the agreed date and time, participants join a structured discussion of the work that is moderated and led by one of the members of CEL. Experts, or even the author, can be invited to enrich the reading with new points of view.
The first synchronous meeting of the book club, for example, was led and supported by Esteve Plantada, a poet, cultural journalist, film critic and member of faculty of the Master's Degree in Literary Journalism at the UAB (Universitat Autònoma de Barcelona) and the Laboratori de Lletres. As announced in the UOC staff's programme A l'estiu, la UOC en viu! (This summer, the UOC live!), the novel discussed in September was Frankissstein, by Jeanette Winterson, which participants enjoyed over the summer, generating interesting views and a lively discussion.
Carlota Gurt is this month's choice
At the end of the synchronous session held on 30 September, it was announced that the most voted book for discussing in October would be Sola, by Carlota Gurt, a UOC alumna. The date scheduled for the synchronous meeting is Thursday 28 October from 3:00 to 4:30 pm (CET).
If you like reading and want to have a good time in the company of your peers, sign up for CEL!
(Visited 2 times, 1 visits today)