General
Over 400 people visit the Tibidabo building
28/10/2021
On Sunday 24 October, the Tibidabo building opened its doors to the public for the first time, as part of the 48h Open House Barcelona festival, the city's leading architecture event.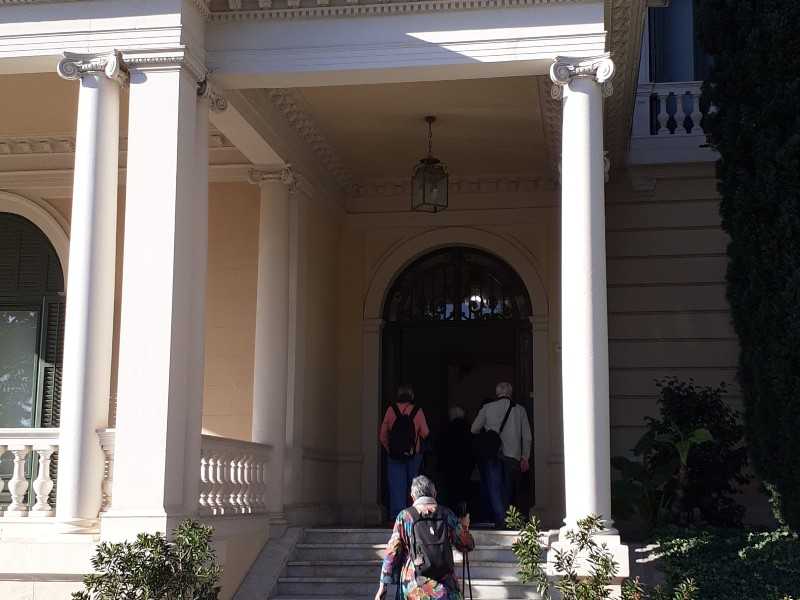 The first visitors to the building on Avinguda del Tibidabo were waiting at the door at 9.30 a.m., and accompanied by Xavier Farré, the architect of the annex building, they were able to see its beauty for themselves, as well as the various improvements that are being carried out.
An explanation of the UOC's educational model is an essential part of each visit. Although the festival focuses on the buildings' architectural aspects and solutions, there is an obvious need to explain why no classes take place there, despite the building belonging to a university.
A total of 380 people visited the Tibidabo building, and we are very pleased to have welcomed them. We are committed to culture at the UOC, and we are glad to be able to showcase the University's architecture and heritage.
The 48h Open House BCN festival
The 48h Open House BCN festival offers insight into the city of Barcelona through its architecture and urban development, with visits to buildings and spaces in the city, and events such as Barcelona World Sustainable Food Capital 2021 and the tribute to the architect Enric Miralles. It highlights themes and architects of particular relevance to the city; this year it was Mediterranean architecture and José Antonio Coderch de Sentmenat.
It is a unique opportunity to enjoy the city's heritage (ranging from Roman ruins to the contemporary city, with iconic buildings representing Catalan Gothic, neoclassicism, modernisme, the Modern Movement, etc). There are also routes exploring the transformations that have taken place in the city, where the architects responsible for the buildings provide insights into their creations.
(Visited 1 times, 1 visits today)