General
Kick-start your life by kicking the habit!
14/05/2020
Did you know that tobacco use still kills 10,000 people each year in Catalonia? COVID-19 may have changed the world as we know it, but it has not stopped people from smoking and putting their health at risk.
That is why we are once again taking part in the Setmana Sense Fum (No Tobacco Week), from 25 to 30 May. This year's slogan is Desconnecta't de la cigarreta, endolla't a la vida (Kick the cigarette habit, kick-start your life). Given the current situation, it will be difficult to top the activities organized in past years at the UOC to mark the Setmana Sense Fum but we are still going to try to make the most of it. So we would like to ask you to spare just 5 minutes of your time.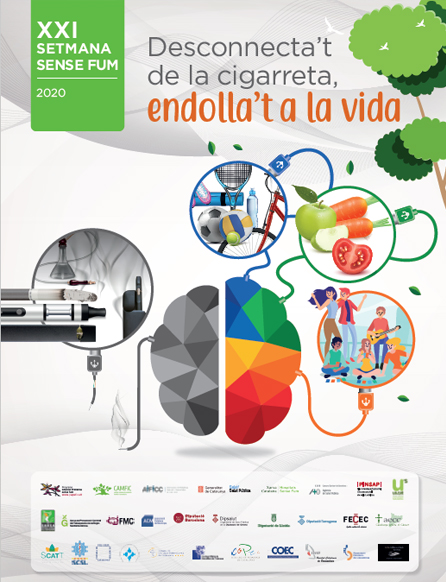 Help us to gauge the state of tobacco use by taking this survey, which will be available until 25 May. A total of 2,000 people from different institutions have already sent in their answers. We are waiting for yours!
The Setmana Sense Fum aims to increase the population's awareness of how important it is for our health that we not start smoking or quit and that we are able to enjoy an environment free of both smoke and the waste this habit leaves in its wake. The initiative also contributes to the 2030 Agenda's Sustainable Development Goal 3 to ensure healthy lives and promote well-being.
(Visited 1 times, 1 visits today)