General
Join the #DecadeofAction
23/09/2020
10 years, 17 goals, 169 targets and 1 deadline: 25 September 2030. To accomplish everything in the 2030 Agenda and transform our world without leaving anyone behind there's still a long way to go, but at the UOC we're already making great strides.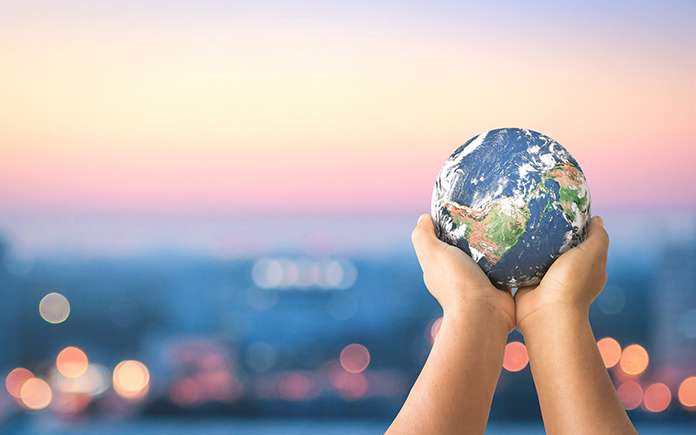 This week saw the Twitter campaign #DecadeofAction kick off. The UOC will join in by highlighting some of the initiatives being carried out by our community that make us drivers of social transformation.
As you know, shortly after the onset of the COVID-19 health crisis, the UOC launched a training series on emergency remote teaching, with as many as 9,000 teachers taking part! Because everyone has the right to quality education (Sustainable Development Goal 4).
But that wasn't all! We also shared our knowledge and experience of developing telework policies in a good practices guide for universities on telework and co-responsible work-life balance. Maria Olivella, who coordinates the UOC's Equality Unit, holds the key.
Do you think e-health can help enhance people's well-being and ensure sustainability during a pandemic? Carme Carrion, professor at the Faculty of Health Sciences has the answer.
And what about technology? Can it be used to stop climate change? UOC researchers Xavier Vilajosana and Borja Martínez are willing to share what it takes to make the seemingly impossible a reality.
Hey, UOC students are doing their part, too! Albert, Jofre and Imma have all carried on with their university volunteer work despite the pandemic. Then there's Jose Antonio Gras, a UOC alumnus whose final master's degree project won him Red Carolina's University, Knowledge and 2030 Agenda Award.
Are you taking part in an initiative that's working to achieve the 2030 Agenda? Post about it using the #DecadeofAction hashtag!
(Visited 1 times, 1 visits today)