General
Are you missing out?
07/02/2020
Sport isn't male or female, it's just sport. That's why we'd encourage you to take part in the #ThoEstàsPerdent campaign. It aims to raise the profile of women's sports in the media because, as its tagline says, "if you're not watching women's sports, you're missing out on half of the action!".
Do you know them?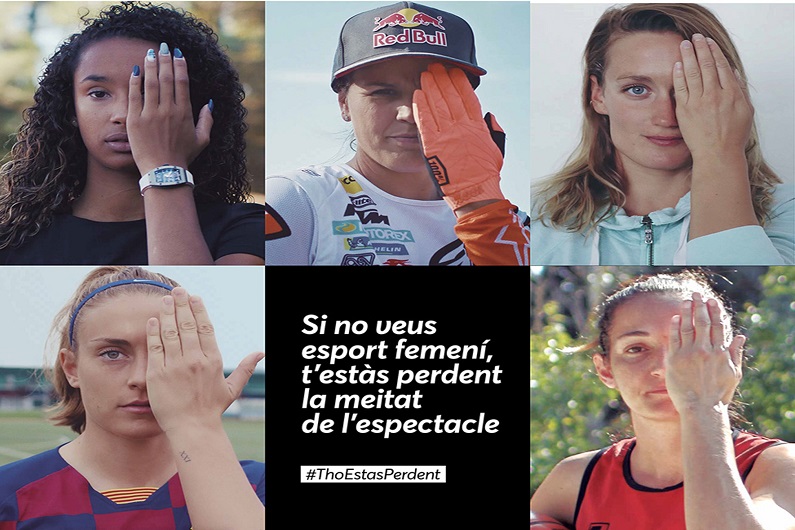 Swimmer Mireia Belmonte, motorbike rider Laia Sanz, footballer Alexia Putellas, basketball player Laia Palau and athlete Maria Vicente have taken part in the different videos produced for the campaign. They appear covering half of their faces to symbolize how not watching women's sports means missing out on half of the action.
You can also contribute! Taking part is really easy. Simply post a photo of yourself covering half of your face to social media with the hashtag #ThoEstasPerdent. By doing so, you can help raise awareness of the need to gain full equality, to overcome stereotypes and to raise the profile of female sports stars among children and young adults.
This is an initiative of the Catalan Audiovisual Council (CAC), in collaboration with the Government of Catalonia's Secretary General for Sport and Physical Activity, the Catalan Women's Institute (ICD) and the Catalan Audiovisual Media Corporation (CCMA).
You can find more information on the UOC News site.
(Visited 2 times, 1 visits today)