Posts in English
Top Christmas movies
21 de diciembre de 2018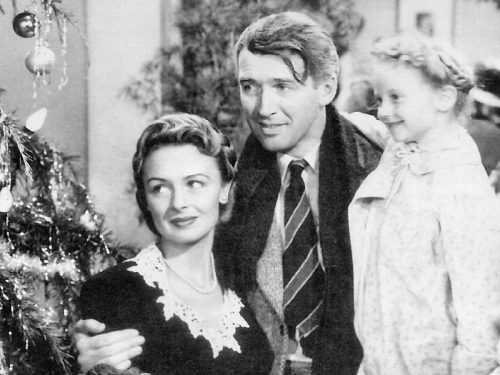 Christmas is almost here. Last Christmas in the UOC blog we looked at top Christmas songs. For this year's Christmas blog post, we'll take a look at some top Christmas Day movies. A Christmas tradition in the UK and USA is to sit around with your family after lunch and relax with a movie, so talking about which film you are going to watch is very important.
Do you know what has been voted the top Christmas Day movie of all time? Let's find out more.
---
Top tip: Why use English language films to learn English?
The invention of «streaming» means that there is now a massive choice of films instantly available in your living room. These films have the option to choose original version (VOSE) and to put subtitles in any language. When you watch a film in English with English subtitles you can learn a lot of new vocabulary and your listening skills can really improve.
It's a Wonderful Life
Our top Christmas song last year was Bing Crosby' s White Christmas (1942). The top Christmas film of all time, according to the film review website Rotten Tomatoes, is another old 1940s classic It's a Wonderful Life. This is a black and white movie with James Stewart and Donna Read. Christmas it seems, is a time when the world absolutely loves the past.
---
Elf
Elf, (2003) is a real family favourite. Elf is a feel-good, romantic comedy that you can really enjoy with everyone. The story of Buddy the Elf also has a special place on the Internet where you can find Buddy memes everywhere. There is even a Buddy the Elf meme generator to make your own. And, it is this author's favourite film of all time. What more can I say?
A Christmas Carol
A Christmas Carol, which is based on a Charles Dickens novel written in 1843, is one of the most famous Christmas stories of all time. The story of Ebenezer Scrooge has been made into many movies and it has also inspired many more (It's a Wonderful Life!). Did you know that the very first film version was in 1913? Since then there have been various interpretations; serious, funny, animated and even a Muppet version with Michael Caine as Ebenezer. For this blog post we'll choose the '80s Billy Murry adaptation, Scrooged.
Whatever you are watching this Christmas,
from all of us at the UOC,
Merry Christmas!
(Visited 34 times, 1 visits today)