Posts in English
Top 3 favourite Christmas songs
18 de desembre de 2017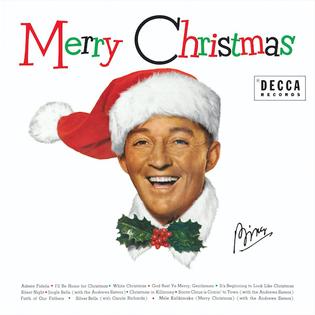 Bing_Crosby_-_Merry_Christmas
Christmas is nearly here and wherever you are at this time of year, you're never far from a Christmas song! In the shops, on the radio, on TV. Love them or hate them, you just can't escape them. What are your favourite Christmas songs? In this post, discover how songs can help you to learn a language and find out about our top 3 Christmas tunes. Read on to find out more…
Why use songs to learn English?
Songs can really help you to learn new vocabulary and you are much more likely to remember new words that you hear in songs. Songs can also help you with pronunciation as you can hear words in rhyme and you can use this to try to copy the correct pronunciation. It's also great for your listening skills and let's not forget that if you learn a song in English, you can also really impress your friends at karaoke!
Now we know why it's good to use songs to learn a language, let's have a look at this blog's top 3!
1. (Originally) Bing Crosby – White Christmas
This is the ultimate Christmas song and responsible for the UK's obsession with having snow at Christmas! Listen, read and sing along to a cover version by Kelly Clarkson here:
2. Wham – Last Christmas
It was last Christmas that George Michael died (RIP) but he left us one of the greatest Christmas pop songs of all time. Taylor Swift and Ariana Grande may have covered this track, but for us here at the UOC, the original remains the best. Can you work out the Christmas story behind the video? At the same time be sure to check out the 80s fashions!
3. Mariah Carey – All I Want for Christmas Is You
The Daily Mail (a popular newspaper in the UK) gave this the number 1 streaming spot of all Christmas songs, so it must be good! It's fun and jolly and appeals to everyone. Watch Mariah (and friends) sing karaoke here:
TIP: click on the Subtitles / closed caption icon at the bottom of the video to see the words in English.
Of course, there are many, many Christmas songs.
What's your Christmas top 3?
(Visited 38 times, 1 visits today)