Posts in English
New year's resolutions – making a fresh start
9 de gener de 2018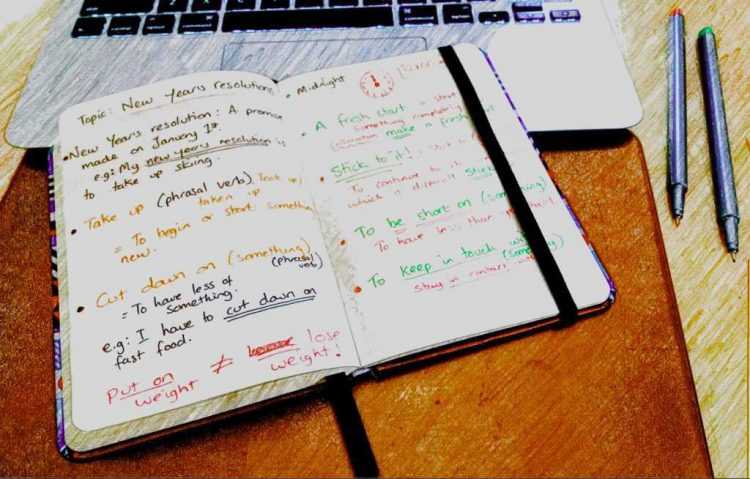 Happy 2018!!
It's the start of a new year and for many people around the world, that means a new beginning. January is the time for reflection so this is the best time to think of some new habits to help you learn English. Read on for more…
After the party season, new year's resolutions often involve food and exercise; giving up chocolate, cutting down on sugar, joining a gym or taking up a new sport. In peoples' personal lives other popular resolutions are to spend more time with family or to keep in touch with friends. However, in a recent article by the BBC one in five Britons has said that they would like to learn a new language in 2018. So with the knowledge that learning a second language is a popular goal for all, how about choosing a new year's resolution to help you make better progress in studying English?
One area you could focus on is to make a promise to improve your vocabulary. If you are short on ideas, how about choosing one or more of the following?
learn 4/6/8/10 new words a week

Make vocabulary word cards to revise any new vocabulary:

keep a vocabulary notebook to record new vocabulary
make vocabulary word cards to revise any new vocabulary
revise your new vocabulary daily/weekly
use new vocabulary in your writing and speaking
read a book in English and jot down any new vocabulary
What will your new year's resolutions be? One thing to remember is that making a new year's resolution is easy. The hard part is sticking to it! Some advice is to think hard and choose realistic goals that you know you will be able to do. If you do that, you can keep your new year's resolution for all of 2018. You can do it!
(Visited 25 times, 1 visits today)