General
UNIRUN 2020: registration now open!
20/02/2020
UOC runners, it's here! Sunday 1 March sees the sixth UNIRUN, the Catalan universities fun run.
Get your running shoes on and register – participation is open to everyone: UOC staff, faculty, university students, alumni, prospective students, suppliers, family members or supporters of one of the Catalan universities.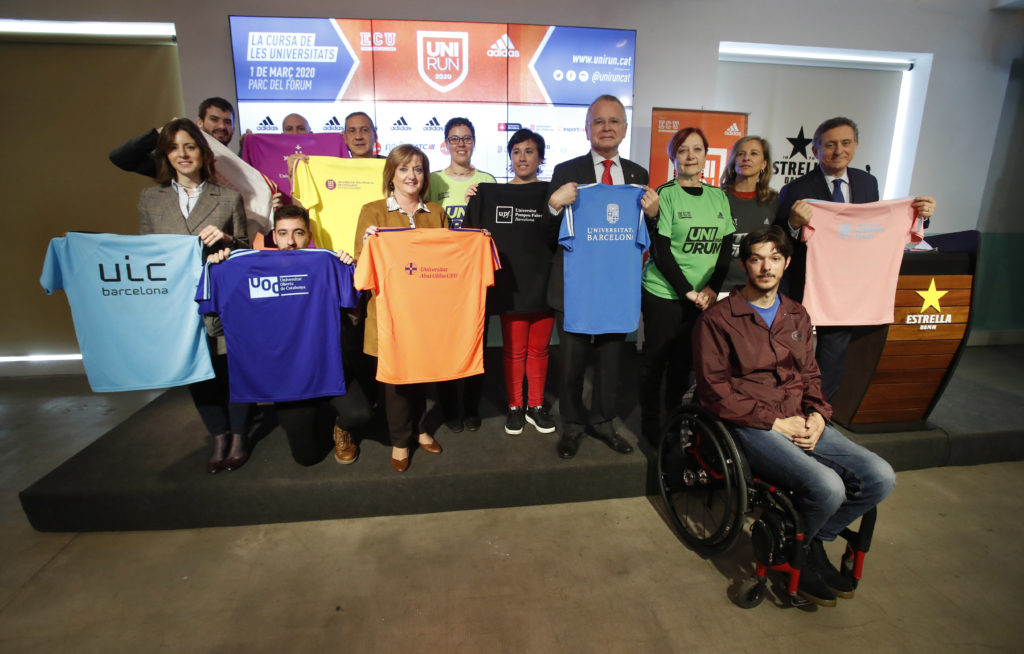 Individual and inter-university competition
As well as the individual race against the clock (where the top three in the men's and women's categories will receive prizes), there will also be prizes for the first man and woman from each university, for the overall winning university, and for the winning university in the women's and men's categories.
Registration
To enter the fun run, you must register beforehand. The price is €8 with a yellow chip or €10 with a chip on your number, VAT included. Use of the chip is mandatory.
Get your running shoes on! You can register here until 26 February or until we have 5,000 participants.
Adidas shirt pick-up
Iconic sports brand Adidas is sponsoring the fun run and giving all participants a running shirt. The shirt designs were presented last week. Each university will have its own colour, so it will be easy to identify which team the runners are on.
Everyone running must wear the shirt that corresponds to the university they represent. You can collect yours at the Fira del Corredor, which will be held on the Adidas floor of El Corte Inglés, Avinguda Portal de l'Àngel, on Friday 28 and Saturday 29 February, between 10 am and 8 pm.
A charity fun run
This year, UNIRUN is collaborating with the social programmes of the UAB's Fundació Autònoma Solidària. Through student volunteers, the Universitat Autònoma de Barcelona (UAB) is able to help inmates re-enter society; brighten up children's hospital stays; assist refugees; and ensure equal opportunities for educationally-disadvantaged children and adolescents.
(Visited 4 times, 1 visits today)