General
8 March is approaching and the work on #GenderUOC continues. Why not join us?
20/02/2020
It's coming up to a year since the last event. Do you remember? Nearly 200 members of the UOC community came together for #GenderUOC. The event marked the start of the work on the University's new Equality Plan 2020-2025.
Together we've been working on the plan throughout 2019 and we want to present it in the run-up to 8 March, International Women's Day. The presentation will offer you the chance to have your say as we put the finishing touches to the definitive version.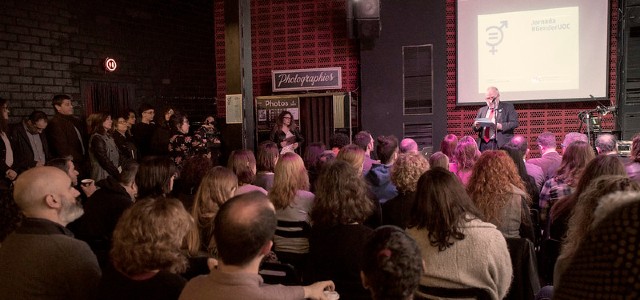 If you'd like to contribute, come along to the event we're organizing on Thursday 5 March. It will involve a presentation of the plan's aims and activities, and a working session to look at each of its four main lines: teaching, research & innovation, organization, and communication.
Take part in the session and put forward your ideas and proposals to help put the plan together and increase levels of equality at the UOC. Don't hang around, there's only a limited number of places. Sign up by 2 March and let us know which of the four lines you'd like to contribute to.
We look forward to seeing you!
(Visited 1 times, 1 visits today)