General
1,200 xocolatades to fight childhood cancer: let's meet the challenge!
27/02/2020
Did you know that currently some 20% of children with cancer lose their fight against this disease? And that the 80% who are cured sometimes have to live with serious after-effects?
It's hard to take in. That's why we're inviting you to join in with the charity hot chocolate events (xocolatades) that Barcelona's Hospital Sant Joan de Déu is organizing for International Childhood Cancer Day.
The initiative is to raise funds for childhood cancer research, but also to make people aware that it the only way to fight this heartbreaking disease is through research, because, in the case of children, prevention isn't an option, only treatment.
Our colleagues at UOC Corporate didn't want to miss this third year of this initiative, which has the slogan Taca't pel càncer infantil (Get messy for childhood cancer) and have already joined in with their own xocolatada.
Recognize any of them?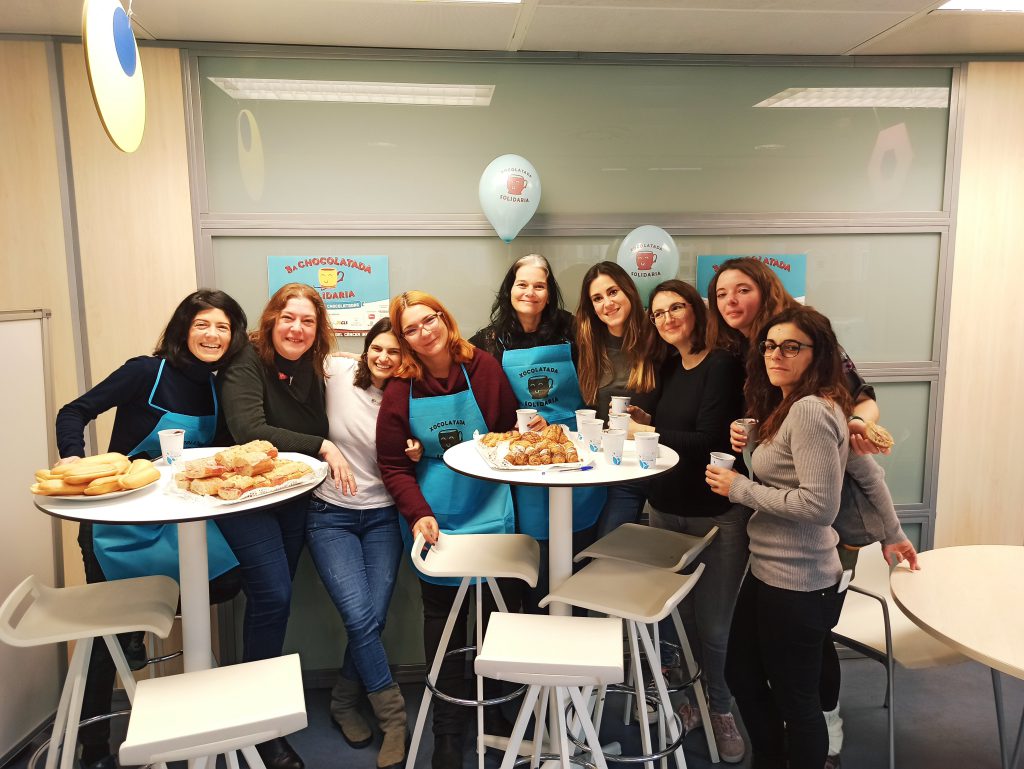 This year the goal is to hold 1,200 xocolatades and we're almost there!
Come on, you can help make a difference and get your chocolate fix at the same time!
Sign up and organize your own xocolatada with your work colleagues. With your donation you'll be helping research teams break new ground faster and we'll be closer to making our dream a reality: for a future when there's a cure for every child with cancer!
Thank you everyone!
(Visited 1 times, 1 visits today)