Mercado laboral
Software libre
Tendencias
Presentamos el Bachelor's degree in Techniques for Software Development
10 junio, 2021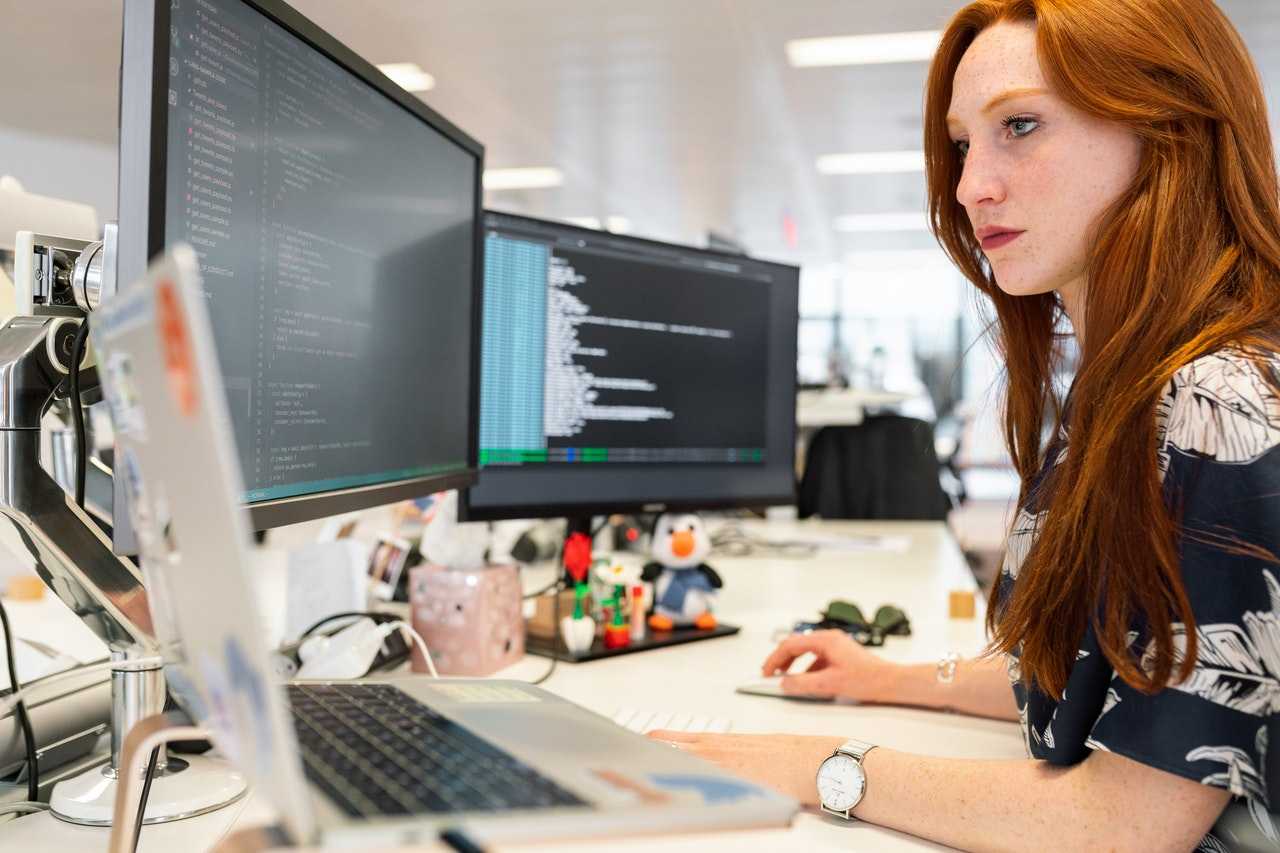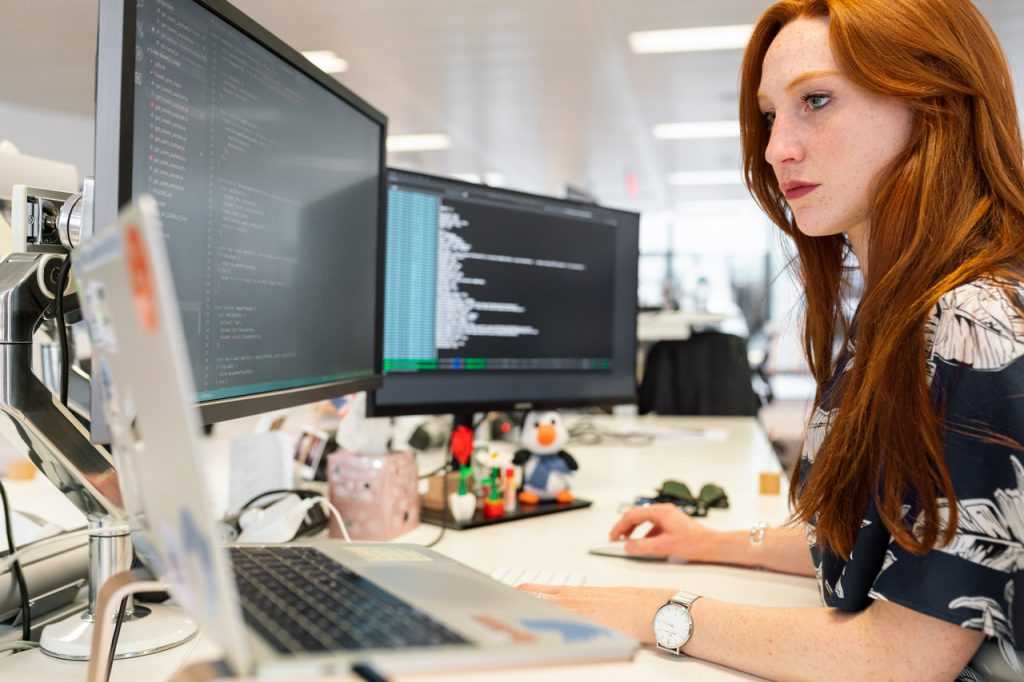 Foto: ThisIsEngineering en Pexels.
(Below you can find the English version of this blog post: Presenting the Bachelor's degree in Techniques for Software Development.)
¿Te interesa el desarrollo de software? ¿Quieres que sea tu carrera profesional? Este septiembre de 2021, en la UOC iniciamos el Bachelor's degree in Techniques for Software Development (abreviado como BTSD). En esta entrada presentaremos los aspectos clave de este nuevo grado.
El plan de estudios del Bachelor's degree in Techniques for Software Development
El BTSD es un grado oficial de 180 ECTS (3 años) centrado en el desarrollo de software y la administración de sistemas. Su plan de estudios contiene, entre otros, los siguientes contenidos:
algorítmica básica y lenguajes de programación
desarrollo de aplicaciones web, móvil y multiplataforma
buenas prácticas de ingeniería del software
administración de redes y sistemas operativos y aplicaciones en cloud
conocimientos de negocio y emprendimiento
bases de datos y experiencia de usuario
habilidades de comunicación y colaboración
El plan de estudios está organizado en asignaturas semestrales de 6 ECTS, con dos asignaturas de 12 ECTS: las «Prácticas en empresa» (optativa) y el «Trabajo Final de Grado» (obligatorio). Estas asignaturas presentan las herramientas y tecnologías más usuales en el campo del desarrollo de software desde un punto de vista práctico. La docencia se imparte de forma online, siguiendo el modelo educativo de la UOC. Además, cada semestre, se puede adaptar el ritmo de estudio al tiempo disponible.
Por otra parte, este grado no requiere conocimientos previos en el ámbito de la programación y forma a profesionales para un nivel profesional de analista-programador. En caso de disponer de formación previa relacionada, como un ciclo formativo de grado superior (CFGS) o un grado inacabado, o bien tener experiencia profesional relevante, es posible reconocer las asignaturas relacionadas con esas competencias.
El inglés como idioma de docencia
El inglés es el idioma de referencia en la industria del software. Toda la información técnica (manuales, tutoriales, documentación) está disponible en inglés. Además, las empresas trabajan cada vez más a nivel internacional, con proyectos, clientes y equipos de desarrollo en diferentes países. Teniendo en cuenta este contexto, la docencia en el BTSD se imparte íntegramente en inglés. De esta forma, este grado prepara para trabajar en entorno global.
Este idioma de docencia requiere unos conocimientos previos para poder aprovechar las asignaturas. Para acceder a este grado, es necesario disponer de un nivel de inglés B2 (según el Marco Común Europeo de Referencia para las Lenguas). En caso de tener un buen nivel de inglés pero no tener un certificado que lo demuestre, es posible realizar una prueba de nivel (Linguaskill) para acreditarlo (Esta prueba se puede realizar en cualquier momento y de forma remota, obteniendo los resultados en 48 horas).
El perfil más demandado en la actualidad
La importancia del software en la economía actual se refleja en la elevada demanda de profesionales. Hoy en día, los perfiles de desarrollo de software están muy buscados por las empresas, tanto a nivel nacional, europeo e internacional. Además, las perspectivas de futuro auguran un crecimiento sostenido de la demanda. Por ejemplo:
El

U.S. Bureau of Labor Statistics

predice un crecimiento del 22% entre 2019 y 2029 en ofertas de trabajo para desarrollo de software. Este valor está muy por encima de las predicciones para otros sectores. Asimismo, otros informes de Infoworld (

Software developer job outlook for 2021

) o CIO.com (

10 most in-demand tech jobs for 2021

) presentan predicciones similares a nivel internacional.
El informe

«Analysis of Shortage occupations» (2019)

de la Comisión Europea preve que las posiciones de "Software / Applications Developers / Analysts" serán difíciles de cubrir en toda la Unión Europea por la falta de profesionales cualificados.
A nivel español, el

Mapa del Empleo

de la Fundación Telefónica, Infojobs y Tecnoempleo indica que las plazas de desarrollador de software, desarrollador web o administrador de sistemas son las más demandadas en España, con un incremento del 18% en lo que llevamos de año 2021.
Por último, otra tendencia relevante del mercado laboral en el sector del software es el auge del trabajo remoto. Muchas empresas nacionales y extranjeras están contratando profesionales para teletrabajar el 100% del tiempo. En este sentido, un grado online como el BTSD te capacita para comunicarte y colaborar con un equipo a distancia, y te permite prepararte para esta nueva forma de trabajar.
Si te interesa el Bachelor's degree in Techniques for Software Development de la UOC, te invitamos a pedir más información sobre él y solicitar el acceso a través de su página web.
Presenting the Bachelor's degree in Techniques for Software Development
Are you interested in software development? Do you want to start a career as a developer? In September 2021, UOC launches the Bachelor's degree in Techniques for Software Development (BTSD). In this blog post we present the key elements of this new degree.
The programme of study of the bachelor's degree
The BTSD is an official bachelor's degree with 180 ECTS Credits (3 years) which focuses on software development and system administration. Its programme of study includes, among other contents:
algorithms and programming languages
mobile, web and cross-platform development
best practices in software engineering
network and system administration as well as cloud applications
business and entrepreneurship
data bases and user experience
communication and collaboration skills
The programme of study is structured in a set of semester courses with 6 ECTS credits, plus two courses with 12 ECTS credits: «Internship» (optional) and «Final project» (compulsory). These courses describe the most widely used tools and technologies in the field of software development, always from a practical and applied perspective. Teaching takes place online, on UOC's virtual Campus, following UOC's educational model. Moreover, every semester students can adapt the pace of study depending on their availability.
On the other hand, this degree does not require prior knowledge in the field of programming. Upon completion, students will reach the level required of analyst programmers. Meanwhile, students that have prior students related to the degree, such as a higher education vocational training («ciclo formativo de grado superior» or CFGS); or an incomplete bachelor's degree; or relevant professional experience, can have some courses of the bachelor's degree recognized.
English as the instructional language
English is the working language in the software industry. All technical information (manuals, tutorials, documentation) is available in English, and in many cases only in English. Besides, nowadays companies work at an international level, with projects, clients and development teams in different countries. Considering this context, all courses in the BTSD are taught in 100% English. In this way, this degree prepares you for global work environment.
This choice of instructional language requires some prior knowledge of English to be able to understand the course materials. For this reason, an admission requirement of this degree is having an English level at least equivalent to B2 (according to the Common European Framework of Reference for Languages). If you already have a sufficient English level but you do not have any certificate as proof, you can take an English test (Linguaskill) to certify your level. (This test can be taken online at any time, receiving the results in 48 hours).
The most wanted professionals in the job market
The relevance of software in the global economy shows in the high demand for software development professionals. Nowadays, software developers are highly sought after by companies, both at the national, european and international levels. Furthermore, the future prospects predict a sustained growth in terms of demand. For instance:
The

U.S. Bureau of Labor Statistics

predicts a 22% growth between 2019 and 2029 in job offers for software developers. This prediction is way above the prediction for other industries. Moreover, other reports from Infoworld (

Software developer job outlook for 2021

) or CIO.com (

10 most in-demand tech jobs for 2021

) discuss similar predictions at an international level.
The report

«Analysis of Shortage occupations» (2019)

from the European Commission forecasts that "Software / Applications Developers / Analysts" positions will be hard to fill in all the European Union due to the lack of qualified professionals.
In Spain, the

Mapa del Empleo

from Fundación Telefónica, Infojobs and Tecnoempleo states that the positions in software development, web development and system administrator have the highest demand in Spain, increasing an 18% in these first months of 2021.
Finally, another relevant trend in the job market is the raise of remote work. Many national companies and multinationals are hiring professionals to work from home 100% of the time. In this way, an online degree like BTSD enables you to communicate and collaborate remotely, preparing you for this new way of working.
If you are interested in the Bachelor's degree in Techniques for Software Development, you are invited to request more information about the degree and apply for admission in the degree's website.
(Visited 7 times, 1 visits today)