Entrevistas
HOME
«The body doesn't end where the skin ends; the body is out there in the environment»
30 de abril de 2021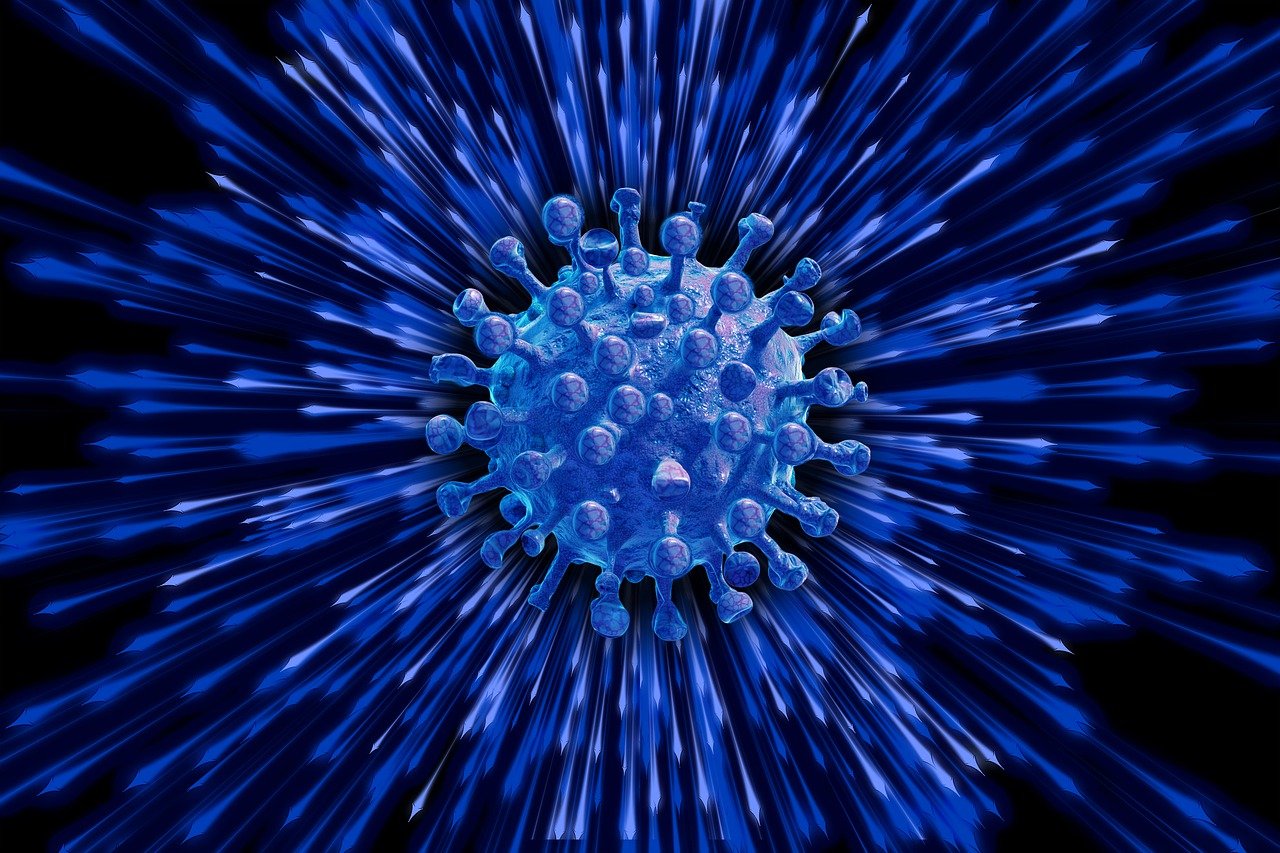 art-ciencia-pandemia
We interviewed the editors of Artnodes 27th issue: Arts in the Time of Pandemic.
Laura Benítez Valero is an independent researcher and curator based in Barcelona. Her research connects philosophy, art(s) and techno-science, focused on bio-resistance and non-human agents. Lecturer in Philosophy Master's Degree (UOC), Lecturer in Critical and Cultural Studies (Escola Massana) Lecturer in Technology & Design (Elisava Design School). Content coordinator of Biofriction, a Creative Europe project led by Hangar in collaboration with Bioart Society, Cultivamos Cultura and Kersnikova Institute.
Erich Berger is an artist, curator and cultural worker based in Helsinki Finland. His focus is set on the intersection of art, science and technology with a critical take on how they transform society and the world at large. Berger moves between visual arts and science in an area which he also investigates and develops as director of the Bioart Societyin Helsinki.
How did you meet each other and how long have you been working together?
L: We met within the Biofriction framework. But in my case, I had been following the Bioart Society work for many years because my doctoral dissertation was on bioart. So we offered them to be a part of the partnership. I met Laura Beloff, a member of the Bioart Society, at a conference in Aarhus on posthumanisms, and then she was the link in order to share the proposal in a way.
E: I've known Hangar for many many years and I know the excellent work they have been doing, especially in this type of area that we have been fostering for a long time. And also I was familiar with Hangar from the mid-2000s when I had the possibility to work with them via LABoral.

What were the issues that motivated the edition of this monograph?
L: Well, of course, the situation within the pandemic. But also I'd say the general articulations in the mass media portraying the virus as an enemy to defeat. We were organizing working groups precisely to discuss and to meet, to create an encounter where to share how we were feeling within this particular situation, and in order to exchange ideas, reflections, concerns… So I would say that mainly it was the kind of narratives that were developed within the pandemic of the virus as an enemy to defeat and referring to the virus just as a pathogen, for example.
E: I think what specifically was important in our case, was that the artistic area or field of practice we are working with is the biological arts: art which is dealing with biological material but also questioning the contemporary biological condition. I think we have been doing this until recently out of a safe environment focusing on art and biopolitics. But all of a sudden we're in the thick of it, and then we're actually challenged whether our artistic and theoretical tools and articulations are adequate for a response. That was a very interesting challenge for the Artnodes issue. And I think some of the papers also touched it, some of which came into the issue from our wider network like the Braiding Friction one.

In this direction, what displacement do you think operates in the fact that most of the participants in this issue have been women or queer people? What's the influence of transhackfeminism on your work?
L: I think it's related to what Erich was mentioning right now. Of course, within those practices –experimental practices that at the same time are situated practices in epistemological, political, ethical, ontological, and biological terms– this conception of gender and subjectivity beyond a binary conception is pretty common. Because in the majority of the cases, within the framework of Biofriction and also with the topics that we were highlighting for the issue, this conception of articulating something in terms of gender beyond any binary structure or conception was there. So I think it's kind of a consequence in a way.
E: From our experience at the Bioart Society. there is just more participation from the female and queer side in general. One reason we were asked to edit this issue is of course that we are part of the Biofriction project which was basically rising out from a non-normative field of discourse and practice. Transhackfeminism is actually reclaiming fields that have been and still are dominated by males, like technology, biology, medicine, etc. So for me, it's not a surprise that this is mirrored in the index of the Artnodes journal.

In relation to this, what's the kind of technocriticism bodies like these or the embodiment of this type of questions can articulate? How do you think the body plays a role in this technocriticism you can read in some of the articles?
L: Of course the body plays a role, but the conception is not only a human body. And it's not just one body as equal to one individual. So I think what is present in these kinds of practices is a conception of collective bodies. But a body can also be a discourse and the majority of these kinds of practices are working within entanglements between different agencies and agents. So I would say the kind of technocriticism is mainly focused on the material conditions of these technologies: who has access to them, whether we can open them up or articulate strategies to generate transversal knowledge. But mainly I would say that this "technocriticism" is focused on how can we be there together, work together even if we are in different places. Nourishing networks, sharing tools and resources, and hacking with care (that's one of the highlights of the transhackfeminist proposals), but mainly working within and from situated methods entangled with anti-racist and queer pedagogies. I think one of the key issues related to transhackfeminisms is precisely the commitment of situated practices and at least the will, because it's always problematic, to try to decolonize technology. And when we're talking about technocriticism we're also referring to language as a technology.
E: I think our understanding of where the body ends has significantly changed. For example, the realization of how much body there is, which we never acknowledged to be part of the body before, like the human microbiome. With it, we are also exchanging bodies with each other on an ongoing basis. So the body doesn't end where the skin ends; the body is out there in the environment. It's really interesting when we think about the virus because it also becomes part of the body but it is something that all of a sudden needs to be confined, and we need to find strategies to hold our body back. But at the same time, this virus is some sort of indicator which shows us how big our bodies are or what reach our bodies have. These are whole different narratives that need to be explored because as Laura said in the very beginning, in the language of some politicians or media, the terminology of war was being widely used. And the kind of language or terminology we use defines individual bodies, for example, if we think a sick society member is someone who needs care or is someone who needs to be excluded. Language plays here a very important role. And I think this is something we can see in some of the articles on the issue.

Care plays a central role in many of the selected articles. What kind of affective networks do you imagine in a pandemic and post-pandemic context?
L: Well, if we think of imagination related to desire I would say that I imagine affective networks based on mutual aid and I always hope that one day, politics can be based on interdependence. This approach to mutual aid and care operates from this conception of the politics of interdependence. And also these artistic practices that are doing experimental projects with biomaterials, biotech, or trying to open biotech, articulate a kind of counter-discourse. For example, if you pay attention to how all of the governmental states have been dealing with vaccines, they're mainly operating from a neoliberal conception but also a neo-social-Darwinist conception, with this conception of biology focused on struggle. But for example, some of the art projects present in this issue, have a conception of biology from this mutual aid or symbiotic interdependence. So I think care in this kind of approach we can find in the issue is more related to this mutual aid conception as a basis of care and interdependence.
E: It's a really difficult question to answer. I think the difficulty is to extend care regardless of what is imposed around you. What you experience daily, especially when you follow what the nation-states are doing. How the state of emergency in certain areas of the world is exploited for a personal, financial, or political gain of power. To make these autonomous zones of care within your family, friends, or community takes a lot of energy and it needs to be acknowledged that something like this can regardless exist. So I think additionally to imagining we also need to make the existing networks explicitly visible.

That makes sense. And that's why I was thinking about imagining more than proposing real strategies.
E: Imagination of course is super important, but we can also look for those examples which are already there.

Of course, but also you work with artistic practices that can like trigger material changes from imagination. So I think art can be like a bridge between speculative thought and something that we want to happen.
E: I think this is very important for me: how can we as artists contribute to situations like this? Especially when we need to participate in these kinds of boundary-making which is necessary for the wellbeing of others. When we talk about curfews and things like that or secluding us from society for keeping other people safe. Where is the boundary between being an artist with a mandate for transgression and a social individual participating in a disciplined society? How can we continue to be transgressive in a time when we need to confine ourselves?
L: We've been discussing this question before and I totally agree. And I also think that of course, these practices (not only within Biofriction but also with the artists we've been in touch with) are this kind of extended multiplicity of nodes or, as some of them would prefer to be called, a multiplicity of riots. I think some of them are really pushing the boundaries of what can be defined as an artistic practice or where does the artistic practice (or philosophy, biology, scientific practices…) begin and end. So I think that some of them, precisely because of their way of doing things in terms of commitment, are generating a multiplicity of critical tools that can be used. I'm thinking of some of the projects working with open health for instance. People can use these tools appropriately, rearticulate, and use them for different needs and desires in terms of sovereignty, which I think is something pretty related to care. I would say some of these practices are generating cracks in a way and are being pretty disruptive, but also at the same time we are dealing with capitalization. And it's really complicated. I'm not an artist but in the first months of the pandemic, when it was declared in terms of a pandemic, I felt ashamed of these figures of contemporary philosophy trying to capitalize the discourse and the narratives on the virus and the pandemic. So I think it's extremely challenging working from a critical perspective, and at the same time, generating symbolic capital and at the same time having the opportunity to transverse without actually asking artistic practices to solve anything.
E: I am glad that we couldn't see anything like that in our corner of the arts. Instead, networks of care have been emerging. A couple of informal groups started to meet regularly for a chat and were able to retain their informality over time without creating symbolic capital.

Is there anything else you'd like to add? Final thoughts or questions you'd like to end up with.
E: I think it will be very interesting to revisit this issue some years from now after the pandemic has played out. This is also why we called our introduction "First Response" because it started in March and the issue was basically written in September when we started to experience and realize that we need to be more patient than initially imagined. And the issue would now look very different after the fall and the anticipation of vaccination during spring. From this perspective, it is also a very interesting time document.
L: I would like to see what will happen in terms of revisiting the issue. I would like to see what's happening then, in that kind of temporality, maybe future, fake future, deep future, I don't know. In terms of biopolitics and necropolitics, of course, related to the environmental struggle. We'll see, or maybe not!
(Visited 4 times, 1 visits today)