Posts in English
One person's trash is another person's treasure!
30 de novembre de 2016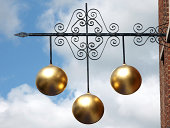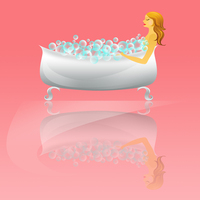 Many people used Black Friday and Cyber Monday in late November to start buying presents. After all, December was only a week away and December means Christmas. Depending on where you live, you will be exchanging gifts, eating too much food and drinking in excess around the 25th of the month, unless of course you are lucky enough to live in the Netherlands where they celebrate Sinterklaas on the 6th of December.
But, isn't it a little early to be talking about Christmas?
I think so. My point is, why wait until 25th, when December is full of days on which we can uncork a bottle of champagne. For example, if you work in sales or marketing you can open that bottle of champagne on the 4th of December to celebrate National Salesperson's Day.
For me the real day to celebrate is the 6th of December. That's the day I really plan to let my hair down. Why? Well, that's because December the 6th is National Pawnbrokers' Day. The day even has its own patron saint, St. Nicholas. A pawnbroker is, according to the Merriam Webster dictionary, a person who "lends money in exchange for personal property that can be sold if the loan is not repaid by a certain time." There are lots of pawnbrokers in all major cities and they don't just accept gold jewellery; you can take that old Play Station you never use and get some money for it.
So how can I celebrate and how do you plan to celebrate this great day? What would you take to your local pawn shop? And when they give you the money for your pawned item, what would you do with the money?
P.S. If pawnbroking doesn't appeal to you, click here to find out other celebration days in December. That way you will discover why there is a picture of a bath tub at the top of this post.
(Visited 27 times, 1 visits today)