General
We can help you take care of your mind and body!
27/05/2021
The COVID-19 pandemic is continuing its downward trend or remaining stable, but this doesn't mean we should lower our guard. Accordingly, the health authorities are rightly reminding us of the importance of continuing to implement preventive measures: wear a mask (if you still do not have your own UOC masks, you can collect them at Tibidabo or 22@), frequently wash your hands, keep 2 metres away from others and telework if you can.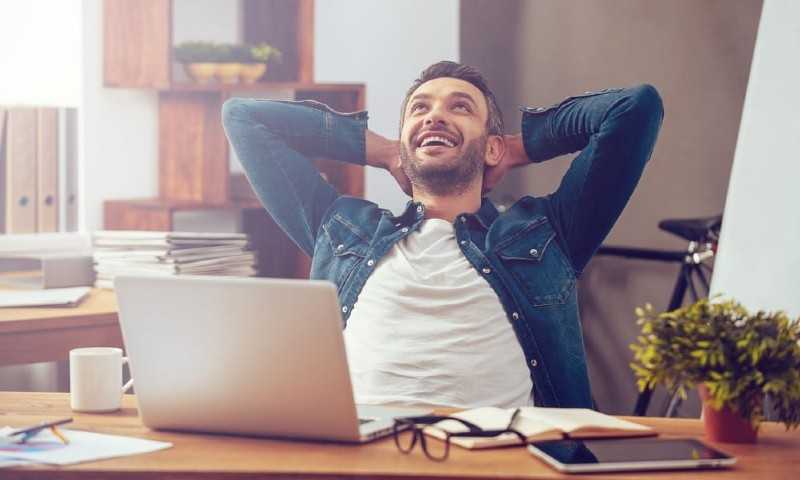 Given that at the UOC we are continuing with the e-working system that has been in place for practically everyone since September, it is important to take into account a series of tips to minimize risks to your health while working from home.
Luisa Achaerandio, a course instructor in the Faculty of Psychology and Education Sciences published an article entitled "How to prevent the health risks of telework" in The Conversation on 19 May. You should read it and implement all her recommendations to ensure you remain healthy while teleworking.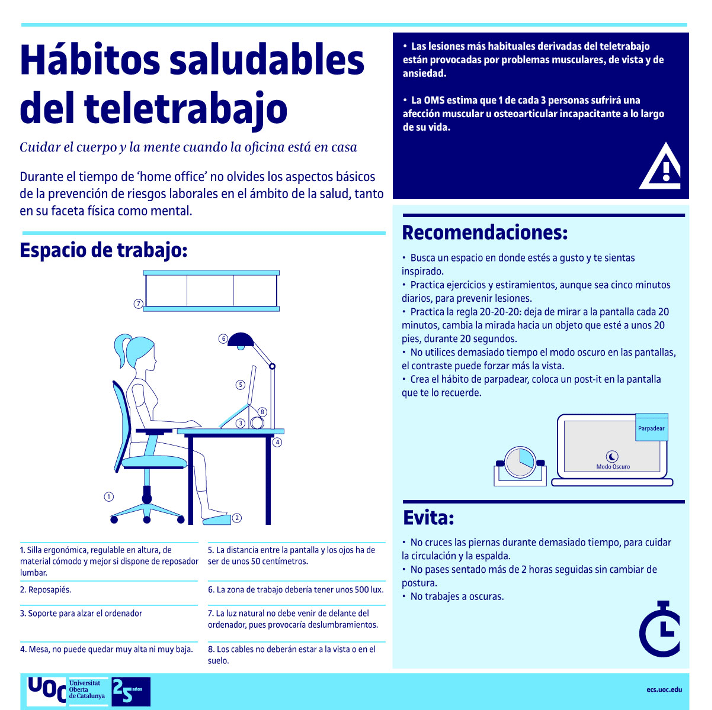 Healthy e-work sessions
Remember that every Wednesday from 1:30 to 2:30 p.m. you can participate in the 45-minute healthy telework sessions organized by the Health and Safety Service. They include various types of meditation, stretching, eye yoga, and breathing and back-care exercises.
The sessions cover a range of health aspects, such as the immune and cardiovascular systems, eyesight, stress management and the strengthening and relaxation of muscles and joints.
Activity details:
Breathing
Routine
Series
Relaxation
Meditation
Equipment required: a chair (without castors, if possible), comfortable clothing and water.
Join us on Zoom by clicking this link.
Meeting ID: 874 4051 8882
Access code: 607023
Emotional support
And if you need emotional support, remember that the Psychological Help Service and its new psychologist Julián Muñoz are on hand to help you deal with the ongoing situation. Let's look after ourselves!
(Visited 1 times, 1 visits today)