All items
Making possible a new generation of technologies for education
24 October, 2017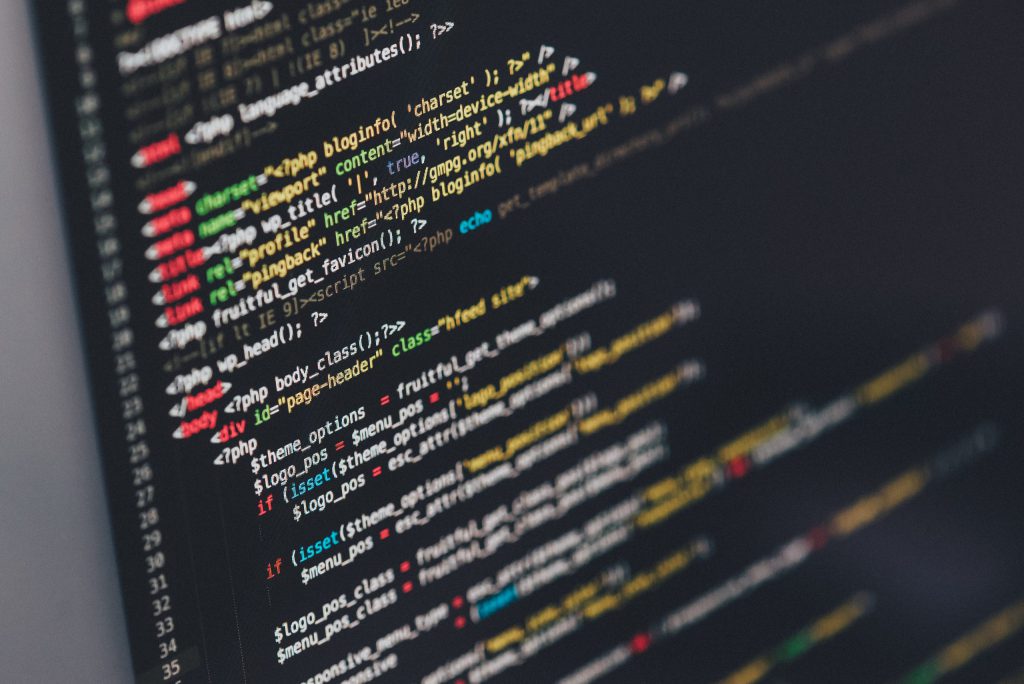 In the latests months of 2017, the eLearn Center has intensified its diffusion in the field of technologies that will revolutionize the field of education.

Last August, EDUCAUSE, one of the most influential institutions in the use and adoption of technologies in the educational field, published an article entitled "International Perspectives on Next Generation Digital Learning Environments"in its monthly bulletin EDUCAUSE reviews. This article reflects the contents of a conference that took place during the last annual congress organized by the institution itself. At this conference, the UOC shared the floor with institutions such as EDUCAUSE and MIT and presented its vision on the future and evolution of learning platforms, a topic which the eLearn Center has been working into for some time with the aim of providing the necessary vision to bring transformations and improvements to the UOC's learning environment.

In the same line, at the end of August the eLearn Center technology specialists participated, invited by SurfNet (a Dutch governmental organization), in a working group formed by representatives of the Dutch universities with relation to this subject. Likewise, next December, in Online Educa Berlin, the UOC organizes the debate "Multinational Perspectives on Next-generation Digital Learning Environments" from which you can find a press release from the congress itself as a starter. Also at the end of November in London, the eLC will be present at the IMS Europe 2017 conference organized by the IMS Global Consortium.
The UOC proposal in this area is available in the joint UOC-MIT publication "Next Generation Learning Architecture" which proposes a technological architecture capable of sustaining and responding to the needs described in "Next Generation Digital Learning Environments" (document that meets the needs of Higher Education Institutions from several surveys).
The technological architecture presented by the UOC and MIT (see graph) consists of a set of mechanisms that allow to manage a complex educational ecosystem formed by three main types of elements: (1) Educational applications; (2) Personalized Learning Environments, aggregators or managers (LMX); and (3) a set of educational services (eg an evaluation service).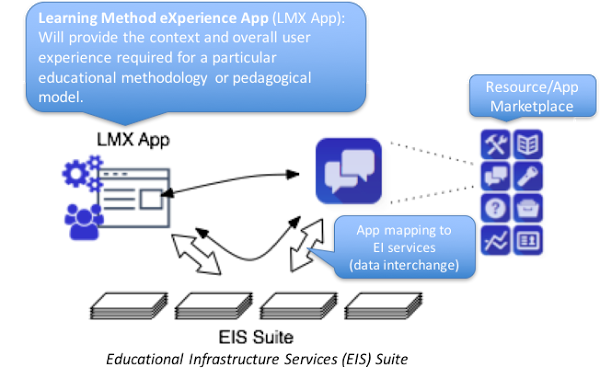 The specific case of evaluation was presented a few days ago at TEA conferences at a symposium entitled "eInfrastructures and Disruptive Technologies in eAssessment".
In future posts, we will detail the next team experiencies.
Head picture byIlya Pavlovvia Unsplash
(Visited 23 times, 1 visits today)